Posts
https://thomas-skipwith.com/wp-content/uploads/Online-Presentations-Thumbnail-Thomas-Skipwith.png
635
1128
Thomas Skipwith
https://thomas-skipwith.com/wp-content/uploads/Logo-Thomas-Skipwith-white-3.png
Thomas Skipwith
2022-10-24 12:00:35
2022-10-26 09:25:34
3 Keys to Effective Online Presentations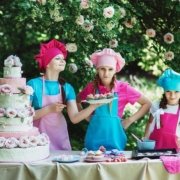 "How do I explain it to my child?" This is a challenge not only for my own children, but often also for adults. If you sometimes feel the same way, I recommend the following short video. It draws attention to the topic of data security. Probably a subject that seems to be very boring. In my opinion, however, Stiftung Warentest has prepared it so well that it gets the message across immediately.
In the video we see a daily situation in the bakery. Customers buy baked goods. The salesgirl asks extraordinary questions. The customers are irritated – and rightly so, in my opinion. Thanks to the change of the frame (re-framing)  our eyes are opened: without much thought we give our data to an an app (and online websites), which we would never do in the real world.
I think the video is good for many reasons. In my opinion, particularly from the following three:
Title:"If the saleswoman was an app. (Hidden Camera)"
First comes the teaser, then the solution.
We connect to a situation that we are familiar with: purchasing in the bakery.
Firstly, the title arouses curiosity. The hypothetical idea that a salesgirl could be an app makes you curious. This is topped with the two words in the parenthesis: "hidden camera". Anyone who has ever seen a program with a hidden camera will be fascinated once and for all.
The second reason: only at second 57 and 1 minute 23 do the key points come into play: the core question "Would you agree with it in the real world?" and the core statement "Facebook etc….. have access to your contacts, your calendar, SMS, photos and GPS." This revelation comes almost to the end. With good reason. If the key question and the key message were to come right at the beginning, the video would be much more boring. A good introduction to a presentation should be the same way.
The third point shows that the more familiar a situation is, the better the analogy works. Because it is usually easy for us to draw conclusions from one familiar situation to another. In this case, the analogy of buying in the real world makes it very clear how differently, or rather absurdly, we behave in the virtual world.
You too can use the described techniques. Why not in your next presentation? Then your kids will understand.
Click here for the video of Stiftung Warentest. The video takes only 2 minutes. Take a look at it. It's worth it.
https://thomas-skipwith.com/wp-content/uploads/cooks-842244_640-1.jpg
425
640
Thomas Skipwith
https://thomas-skipwith.com/wp-content/uploads/Logo-Thomas-Skipwith-white-3.png
Thomas Skipwith
2017-08-05 16:30:49
2018-04-27 15:19:26
"How do I tell my child?"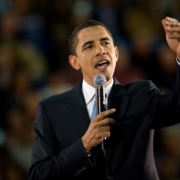 An analogy is a particularly powerful rhetorical device. It often allows to present an issue much more clearly than if one did it directly. It sometimes takes a little effort to find a good analogy. But those who take the time are at an advantage. Here's an example.
"Imagine: You go to the doctor, no, better, you go to 100 doctors and 99 of them diagnose "diabetes". So 99 doctors are telling you that you are diabetic and therefore you should stop eating bacon and donuts. Then what do you say? You say, "It's a conspiracy! 99 doctors sat down with Obama and want to stop me from eating bacon and donuts!" [Pause] You would never say that! That's exactly how it is with climate change …"
The words come from the ex-president of the United States, Barack Obama, who in his speech criticized the position of some Republicans on climate change and the Paris treaty. The analogy is convincing and delivered with humor. You have to see and listen to it in the original.
See the video here. (It takes less than 2 minutes).
Or right here:
As always, practice makes perfect. Only if you make the effort to implement the tips, will you have a chance to give a good speech.
If you like the tip, just share it on social media like Facebook, XING and Co.
https://thomas-skipwith.com/wp-content/uploads/obama-356133_640-1.jpg
425
640
Thomas Skipwith
https://thomas-skipwith.com/wp-content/uploads/Logo-Thomas-Skipwith-white-3.png
Thomas Skipwith
2017-07-03 16:43:05
2021-08-09 11:18:58
The analogy: a powerful rhetorical device
Thomas Skipwith
Thomas Skipwith supports executives, companies and individuals to present like a pro and to avoid loosing business and reputation through bad presentations.
He regularly speaks at large events and is a four time winner of the European Championship of Public Speaking.
Contact
DESCUBRIS Ltd.
Thomas Skipwith
Bachmattstrasse 10
CH-8966 Oberwil-Lieli (near Zurich)
T: +41 41 630 39 90
E: speak [aet) thomas-skipwith.com