I am often asked if I like PowerPoint or Prezi better. Unfortunately, there is no clear answer to this question. In a typical consultant manner I answer: "It depends." It is not clear which software is better, because both have their advantages.
Is PowerPoint better?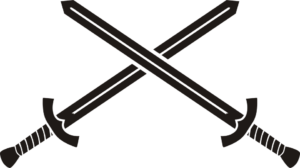 PowerPoint is probably known to all readers of this training newsletter. Who presents without PowerPoint? Nevertheless, it is worthwhile to think about what PowerPoint is all about.
The software follows the same logic as the other Microsoft programs Word and Excel. Many people find it correspondingly easy to operate.
You write and draw page by page (slide by slide) – similar to a book.
It is the de facto standard in the business world. Virtually all laptops have the software installed and you will have little trouble with it at conferences.
The software is installed locally on the laptop/computer. You don't need an internet connection to hold your presentation (unlike Prezi).
PowerPoint for Windows goes well with most projectors. (The PowerPoint version for Mac should be used with caution. Also, the Mac version has less features.)
Or is Prezi better?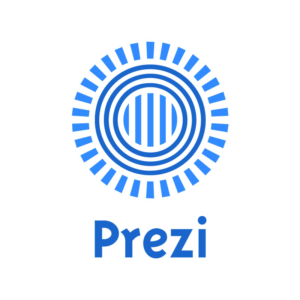 Prezi's logic follows a different pattern. It was developed by architect Adam Somlia-Fischer, who wanted to show his audience both an overview and details on a map – without losing the overview. Following this logic, you will not find individual pages in Prezi as in PowerPoint, but a single, infinitely large area. You can zoom in and out on it. This way you can see the overview and details on a map as you like – similar to zooming in and out on Google Maps.
Prezi is designed as a cloud-based application so that it can be accessed from anywhere and the files can be easily shared. Accordingly, a functioning internet connection is required. (However, there is a downloadable version for an additional charge. This can alleviate problems in hotels with poor internet connections.)
It is ideal for explaining a city map to tourists or presenting a floor plan of a production line, for example.
Prezi fulfills the criterion to do something different than everyone else. In this respect it can be a good change and thus increase the attention of the audience.
If all other speakers use PowerPoint at a conference and you present with Prezi, you will have to overcome additional technical hurdles.
It is difficult to produce participant documents. Usually it means an extra effort.
If you use Prezi badly, you can cause nausea among your audience. (In the past I already had the feeling that I was on a roller coaster.)
The software needs (like any software) a more or less long training period.
Conclusion
What can you take with you for your own presentations?
Both are good tools. It is crucial that they are used correctly, though.
So it is not a question of "either-or", but of which tool better serves your purpose.
Use either tool correctly – and it has a great impact.
If you like the post, why not share it in the social media such as Facebook, XING and Co.?
https://thomas-skipwith.com/wp-content/uploads/Prezi_logo.jpg
800
800
Thomas Skipwith
https://thomas-skipwith.com/wp-content/uploads/Logo-Thomas-Skipwith-white-3.png
Thomas Skipwith
2018-04-10 09:30:39
2022-10-26 11:22:34
PowerPoint or Prezi: Which is better?