Free and fantastic! (Free worksheet)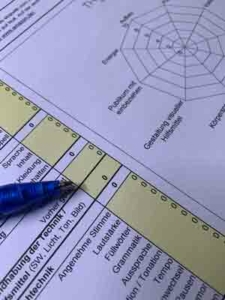 Oberwil-Lieli, Jan. 2023: Whether good end-of-year resolutions are your thing or not – convincing presentations and pitches should always be.
If you feel the same way, then I offer you the indispensable worksheet "The SKIPWITH Radar" free of charge. It is designed for anyone who wants to critique and improve their own presentations and pitches.
And if not this year, then what year?
Click here to access the free worksheet "The SKIPWITH Radar."
Your task:
1. download the worksheet.
2. use it with regard to your last presentation.
3. rejoice that you are on your way to giving (even) better presentations and pitches.
Good luck!
If I can support you for a speech or presentation, please let me know (+41 41 630 39 90).
If you would like to have tips and tricks regularly by e-mail (in German), then sign up to the Trainingletter – but it's confidential:-).